New Deal Will Reportedly Bring Live NBA Games Online Without TV Provider
The NBA reportedly will sign a new mega-TV deal with Disney (ESPN/ABC) and Time Warner (TNT) that will extend broadcast rights well into the next century.  One of the reported nuggets of the deal is a new online video service.
According to Rueters:
The league also plans to partner with ESPN for a new online video service that would show live regular season games. The service will be open to people who aren't ESPN's cable or satellite TV customers, the daily reported.
I wouldn't get excited until the full details are announced. My guess is that only the free over-the-air ABC broadcasts will be made available online without authentication. It could be as simple as a rebranding of the ESPN3 NBA content which was already available to most of the country.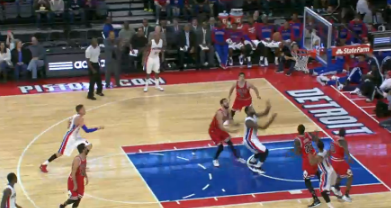 Links
ESPN deal lets you stream live NBA games without needing TV service – Engadget




by