Watch NBA Games Live Online with NBA League Pass
The NBA tips off the highly anticipated 2010-2011 season this week. If you can't watch the games on TV, don't worry, NBA.com has you covered. You can watch NBA games live online and on demand with NBA League Pass Broadband.
UPDATE (10/26/2010) – You can try NBA League during their Free Preview that runs thru 11/2/2010.
Note: (And it's a BIG note) Local and national market blackout rules apply based on your location.  Nationally and locally televised games are subject to blackouts and are not available on NBA League Pass (both home and away games). Here's a pretty thorough explanation of how blackout rules will apply.
There's two different packages available. The Choice package lets you choose up to seven teams to watch throughout the regular season, while the Premium package gives you access to every NBA team.
As of this post, Early Bird Pricing is $109.95 for the Choice package and $179.95 for the Premium package.

It appears the online difference is the amount of games you will get to see. Both options allow you to watch up to 3 games at once, have DVR controls, on demand archive for the full season, live stats, and tracking of your favorite players.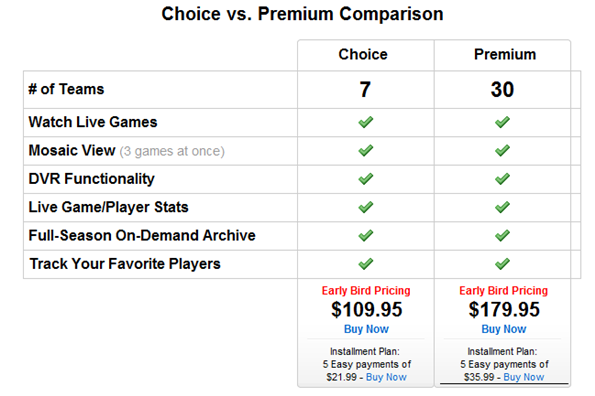 Ready to order? Not quite sure? Purchase NBA League Pass Online or find out more information here.  Are you already a subscriber? If so, let us know what you think in the comments!




by