Watch Every NFL Playoff Game Online & On Demand with NFL Game Rewind
NFL Game Rewind offers a Playoffs package that allows you to watch every NFL Playoff Game from the Wild Card to the Super Bowl online and On Demand for $19.99.
Games are typically available for viewing after midnight the night of the game and are streamed in high quality with DVR controls and commercial free.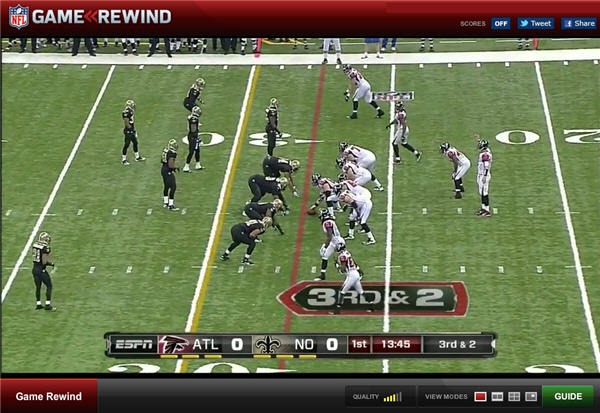 NFL Game Rewind is a fantastic product that I've have personally subscribed to for several years. If you'd like more information be sure to check out our review of NFL Game Rewind for 2011. If you'd prefer to listen to the NFL Playoffs online, NFL Audio Pass is available for $14.99.
You may also want to keep in mind that the the two NBC Wild Card games and Super Bowl XLVI will be streamed live online for free this year.




by