March Madness On Demand: Watch Every NCAA Tournament Game Live Online
Most College Basketball fans are probably well aware that CBS and the NCAA have provided every game of the NCAA Men's tournament live over the Internet for the past several years. And yes, March Madness on Demand returns once again in 2011.
Not only will every game be available, but you can also watch the Selection Sunday Show (Sunday March 13th at 6pm ET) and a special National Bracket Day show live at Noon ET on Monday March 14th.
Watch March Madness on Demand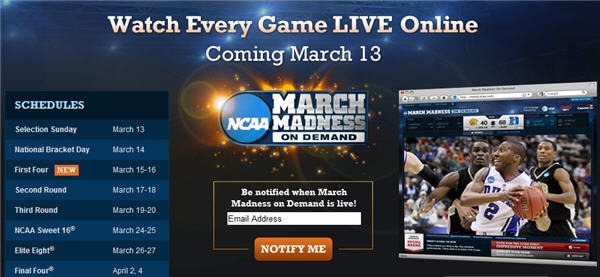 The "Boss Button" is back again this year. Click it to quickly hide the game on your screen.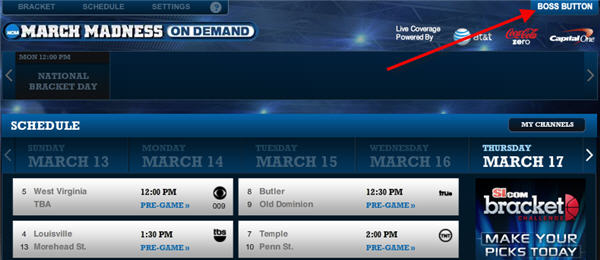 This season it pops up a faux email inbox. Closing it returns you to your game.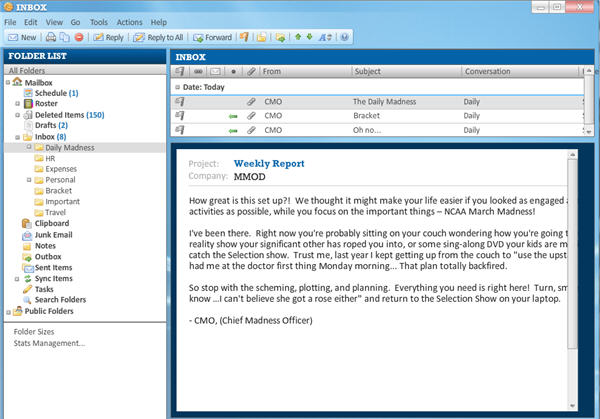 You can also jump to the Tournament bracket, or access your own bracket, which you can setup by entering the NCAA March Madness Bracket Challenge.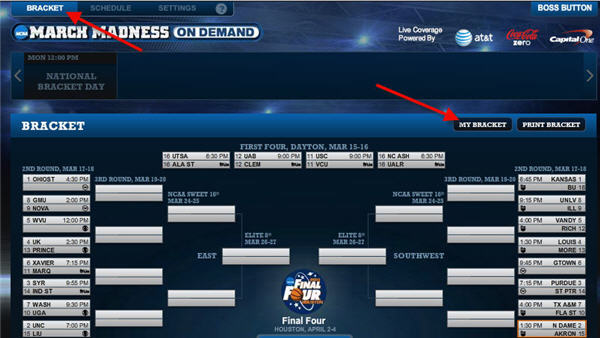 Watch March Madness on Demand




by