Watch CBS College Basketball Live Online, iPhone and iPad
Want to watch some great college basketball this weekend but can't be in front of your TV? You'll want to check out CBSSports.com's great selection of NCAA basketball live online. You'll get a heavy dose of Big East, Big 10, and SEC matchups, including the Atlantic 10 Finals and the Big 10 Tournament Semifinals and Finals.
From now through the end of the regular season, you'll get a great schedule of CBS' college basketball live online. The Video player is similar to others like ESPN3, in that you can pause/play, mute, and go full screen. Tabs alongside the viewer give you access to stats, other scores and highlights, and a live Twitter feed.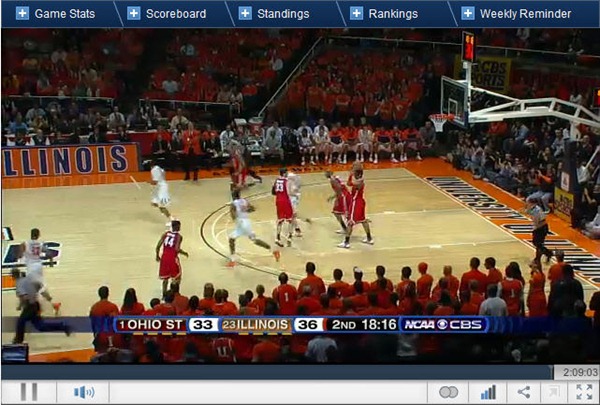 See the full CBS College Basketball TV schedule at CBSSports.com. Note that not every game listed will be available via live stream, but many of them will be.
iPhone & iPad
You can also watch all the games live on your iPhone or iPad. You can find the live game posted in the upper right hand corner of the News section under college basketball.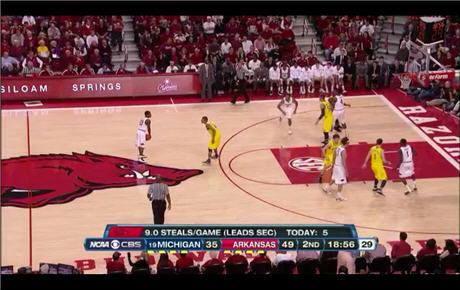 Links
CBS College Basketball TV schedule at CBSSports.com
Watch Games Live on CBSSports.com
Downloads
iPhone App: CBS Sports Mobile – CBS Interactive
iPad: CBS Sports for iPad – CBS Interactive




by