Watch Thanksgiving Night NFL Football Live Online, iPad, iPhone, or Android
Again this year you won't need to get the NFL Network to enjoy that third helping of NFL Football on Thanksgiving night. Just like last season, the game will be broadcast by NBC. If you can't be in front of the TV, you can still watch the game live online or on your iPad. 
This year's game features an AFC North battle with the Baltimore Ravens hosting the Pittsburgh Steelers. Kickoff is scheduled for 8:25PM ET.
Online
You can watch online via NBC's SNF Extra. This online viewer gives you some basic DVR capabilities, additional camera angles, and the ability to chat with Pro Football Talk's Mike Florio.
iPad
If you are on your iPad, there are a few ways to get the game. One is through NBC Sports Live Extra app. Although, this app merely jumps you to a URL in your browser to view the game. So, you can save a step or two and just watch the game directly from this link.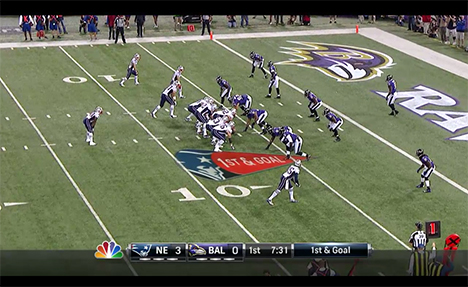 Verizon
If you are a Verizon customer with an iPhone or Android phone and want to spend $5 per month on NFL Mobile Premium subscription, you'll be able to watch the game via the NFL Mobile app (exclusively available to Verizon Customers.)
So if you are out and about on Thanksgiving night trying to get the jump on Black Friday deals, you'll still be able to get your Thanksgiving night football fix.
Links
Watch NFL Sunday Night Football Online (Computer)
Watch Sunday Night Football on iPad in the Browser
Download NBCSports Live Extra App for iPad




by