Watch Thanksgiving Night NFL Football Live Online, iPad, iPhone, or Android
Again this year you won't need to get the NFL Network to enjoy that third helping of NFL Football on Thanksgiving night. The Thanksgiving Night NFL game will be broadcast by NBC. If you can't be in front of the TV, you can still watch the game live online, on your iPad, or mobile.
This year's game features a battle with the New Orleans Saints hosting the Buffalo Bills. Kickoff is scheduled for 8:25PM ET.
Online
The game will be live streamed on Peacock, NBC's streaming service. To watch the game on Peacock, you'll need to subscribe to the Premium version which goes for $4.99 / month or Premium Plus for $9.99 / month.
In addition to Peacock, you can watch through other online streaming TV services that offer NBC as part of their lineup, or though authentication w/ a TV provider.
iPad
If you are on your iPad, there are a few ways to get the game. If you are a Peacock subscriber, you can download their app from the App store and stream the game on Peacock.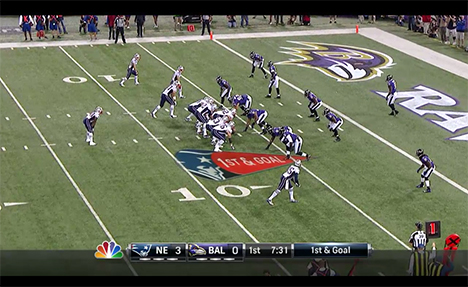 Mobile
For the last few seasons, fans have been able to live stream all NFL in-Market games on their mobile phone through the NFL, Yahoo Sports, and Yahoo Fantasy apps. Access is free as long as you download one of the apps.
So if you are out and about on Thanksgiving night trying to get the jump on Black Friday deals, you'll still be able to get your Thanksgiving night football fix.
Links
NFL, Yahoo Sports, and Yahoo Fantasy Apps




by