Watch NFL Sunday Night Football Live on iPad
Sunday Night Football Extra has delivered all the NBC Sunday Night Games for the past few years. SNF Extra with it's exclusive online cameras, picture in picture, and DVR features aren't available on the iPad. However, you can still watch NFL Sunday Night Football online.
There are a couple ways to access the game. First is through the NBC Sports Live Extra app. However, you don't actually watch the game through the app. When you tap the link to watch the game live, you are redirected to a URL in the browser where the game is streamed. So, there really isn't even a need for the NBC Sports Live Extra app, unless you also want to access some of the other content available on the app. (Like Notre Dame Football)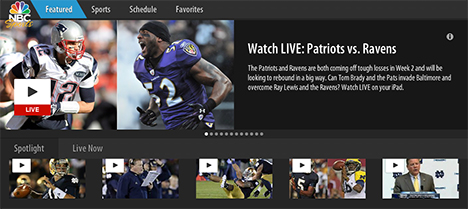 The easiest way to watch the game is to go to ipadstream.nbcsports.com/static/nfl2012/index.html to pull up the viewer in the browser. What's lacking in this iPad stream are all the additional goodies you get with NBC SNF Extra like the additional camera angles and DVR control. It's just a live stream with a pause button. Oh, and, wait for it…. AirPlay!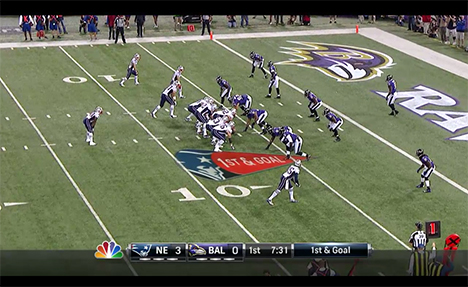 Links
Watch Sunday Night Football on iPad
Download NBCSports Live Extra App for iPad




by