Listen to Penn State Football Radio Streaming Online and Mobile
Are you a Nittany Lions fan looking to listen to Penn State radio broadcast online or mobile? If so, you've got plenty of options.
Steve Jones and Jack Ham have been calling Penn State football games together for over 20 years and will back again this season to bring you all the action. Here's how you can listen to Jones and Ham call the game online or on mobile.
For fans on the computer, LionVision at gopsusports.com will live stream the radio feed of every PSU football game. Despite the name, you can't actually watch the game, but you can listen to the game live. LionVision also streams pre-game shows and post-game shows and press conference from head coach James Franklin.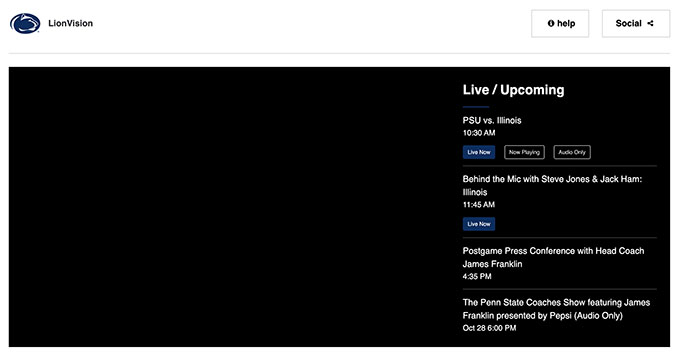 TuneIn Radio Premium – Mobile and Streaming on Tablet or Computer
You can hear every Penn State Football game along with a plethora of pro and college sports on TuneIn Premium. A subscription will cost you $9.99 and month after a free trial period. You can also listen on connected home devices like Alexa, Cortana, and others. Mobile apps are available for iOS, Android, and Microsoft.
SiriusXM
SiriusXM also broadcasts all Penn State games along with other sports like the NFL, MLB, and others. A variety of subscription options will allow you to listen at home, in your car, or on mobile with their mobile app.
Terrestrial Radio
There is, of course, still good old fashion radio. If you live pretty much anywhere in Pennsylvania (and in some just across the state borders) you should be able to find a local radio station that broadcasts Nittany Lion football games.




by