NHL GameCenter Live for 2013: Watch Hockey Online, Mobile, or TV Connected Devices
With all the NHL labor nonsense settled, it's time to get down to some hockey. If you are a fan of an out-of-market NHL team and want to catch every game online, on your mobile device, or via a TV connected device, you'll want NHL GameCenter Live. 
The price for the full season (such as it is) of NHL GameCenter Live has been significantly reduced from $159.99 to $49.99 for 2013. This is in no doubt due in part to the reduced amount of games, as well as perhaps a bit of a discount to draw back fans who may be hesitant to return after the work stoppage.
NHL GameCenter Live features include DVR functionality, home and away broadcasts, in-game highlights, slow motion, and more. As is the case with any digital sports product, make sure you are familiar with the blackout rule and which teams are blacked out in your area before ordering. You'll want to note that nationally televised games on CBC, NBC, NBC Sports Network, NHL Network, RDS and TSN are also subject to blackouts in NHL GameCenter LIVE. Sadly, the NHL Playoffs aren't available with this package.
Got questions? Check out the NHL GameCenter FAQ.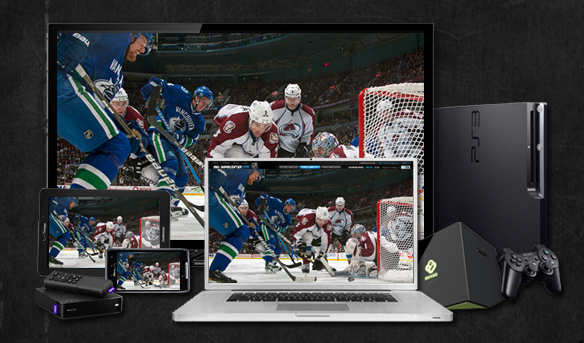 Mobile Devices
iPad, iPhone and iPod Touch, and select Android phones and tablets.
TV Connected Devices
PS3, Xbox 360, Roku, Apple TV, Boxee Box, and some Sony TVs and Blu-ray players.
Order NHL GameCenter
You can order your subscription to NHL GameCenter here at NHL.com.




by