Ways to Watch NFL Red Zone Online or on Mobile (Legally)
Looking for ways you can watch the NFL Red Zone either online or on your tablet or mobile device? Here's a list of available ways to watch (leagally, of course!) 
The NFL Red Zone was a revelation to NFL football fans when it hit the airways a few years ago. The NFL Red Zone offers live "whip-around" coverage of every Sunday afternoon NFL Game between 1:00 PM ET and 8:00 PM ET for the entire regular season. The NFL Red Zone coverage constantly jumps around the NFL to offer live look-ins to NFL game whenever any team enters the Red Zone, or threatens to score. It's commercial free, and during the few breaks in the action they show highlights, analysis and stats of the days games.
Watch NFL Red Zone Online With Certain TV Providers
Currently, if you are a cable tv subscriber with COX, Cablevision (Optimum), AT&T U-Verse, or Verizon FiOS, and you have purchased the NFL Red Zone as part of your subscription, you can use your login credentials from those providers to authenticate and and watch the NFL Red Zone either online in the browser, or via the Watch NFL Network iPad and tablet app.
UPDATE(4/24/2014): Numerous additional TV Providers have been added, but no Comcast.

The list of providers is small at this point, but we should expect to see this list grow the way it has with the WatchESPN app.
Get NFL Red Zone Through NFL Sunday Ticket Online
The NFL Sunday Ticket Online is somewhat discreetly made available by DirecTV to anyone who cannot get NFL Sunday Ticket at their current residence. And, as part of the NFL Sunday Ticket subscription, you also receive the NFL Red Zone. This subscription can be be viewed through the browser on your computer or via the NFL Sunday Ticket mobile apps. The price of this subscription is usually around $250 (this has been the price the last 2 years) and is typically isn't made available before very late August or early September.  Check DirecTV's website for more information or how to order, but as I mentioned, you aren't likely to find any information until at least late August.

You can also purchase this NFL Sunday Ticket package for you PS3 through the Playstation store.
See our full write up of how to get NFL Sunday Ticket (with NFL Red Zone) online as well as our review of the NFL Sunday Ticket Online for more detailed information.
NFL Mobile App from Verizon
NFL Red Zone is available via the NFL Mobile app. The caveat with this app is you need to be a Verizon Wireless subscriber with a qualified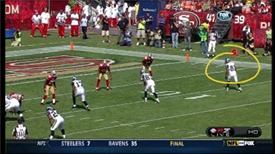 phoneand plan and and pay an additional $5 per month for the service. With this additional fee you'll also get the NFL Network 24/7 as well as Sunday, Monday, and Thursday Night NFL Games live on your phone. While watching on your phone may not be ideal, it's nice to have if you are travelling, find yourself running around on Sunday afternoon doing errands, or attending your kid's soccer game.
For more information, check out the NFL Mobile page at NFL.com




by