Listen to the NBA Playoffs on Your iPhone, iPad, or Android
Earlier we wrote about a couple place where you could listen to NBA games live online. Here are a couple apps that will allow you to listen to NBA games, even the NBA Playoff games, on you iPhone, iPad, iPod Touch, or Android phone.
Note: Screenshots below are taken in Android OS, so they may look slightly different on the iPhone or iPad.
TuneIn Radio
If you have an iPhone, iPad, or Android phone and listen to sports talk radio or other sports-related programming, this app is an absolute must have. We've posted before about using TuneIn app to listen to Sports Talk Radio Shows like ESPN Radio's Mike & Mike in the Morning, Dan Patrick, Jim Rome, and Colin Cowherd. It's also an ideal way to get live NBA play-by-play action.
TuneIn Radio App is only 0.99 cents for iPhone & iPad, but it's free for Android. (See download links below)
There are a few ways to find a game. To browse by genre, select Sports. NBA will be available if there are any games in progress (or other NBA programming).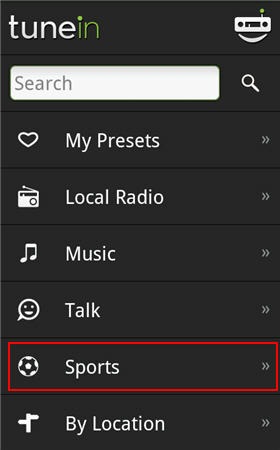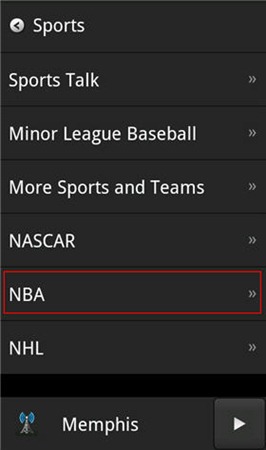 Select your game, and then choose the radio feed you'd like to hear. You might only have one option…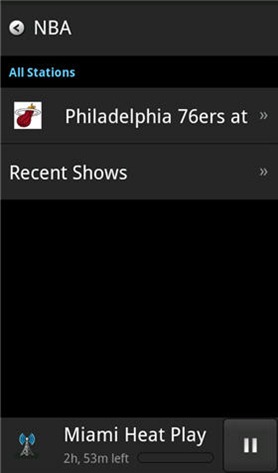 You can "Add to Presets" to quickly access the channel from the presets next time you want to listen.
You can also try searching by team name or station call letters if you happen to know them.
NBA Game Time Plus App
NBA Game Time Plus 2010-2011 (currently $4.99) also gives you audio of all NBA games, both home and away, along with some video and other features. (See download links below)
Download the free version of the NBA Game Time app, and you'll be prompted to upgrade when you select an audio button.
Download
iPhone / iPad
Download NBA Game Time 2010-2011 from the App store.
Download TuneIn Radio Pro from the App Store.
Android
Download TuneIn Radio or NBA Game Time from the Android Market




by