Re-Watch Every 2010 NFL Game Online with NFL Rewind
With the NFL Off-season upon us it's going to be a long time before we see any more live NFL games. And with the league's players and management mired in their CBA dispute, it might be even longer. NFL.com is currently offering the offseason version of their Game Rewind package, which includes on demand access to every regular season and playoff game, including Super Bowl XLV. The package runs $39.99 for unlimited access. You can also get a monthly subscription for $14.99 / month.  Check out our review of NFL Game Rewind for a more detailed look.
Sign up for Game Rewind Offseason: Relive every NFL moment of the Superbowl…subscribe to Game Rewind.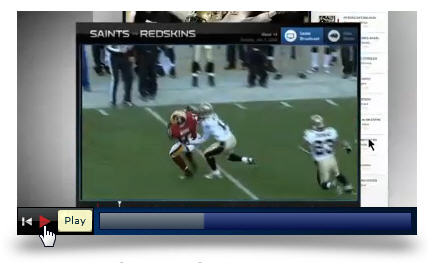 Some Key Features of NFL Game Rewind:
Unlimited access to watch all 2010 NFL regular season games
Commercial-free broadcasts in HD-quality
Complete DVR controls
Fully indexed games – search for specific plays or moments




by