Watch the 2013 NBA All-Star Game Live Online with TNT Overtime
The NBA All-Star Weekend is upon us. The NBA's best and brightest are in Houston this weekend to showcase their skills for the world. If you can't watch on TV or just want some additional camera angles, you can catch the game itself live online with TNT Overtime. Tip-off is slated for 9:00PM ET.
TNT Overtime is essentially meant to be a supplement to TNT's live TV coverage, however  you can still watch the game this way and even get some interesting and unique camera angles.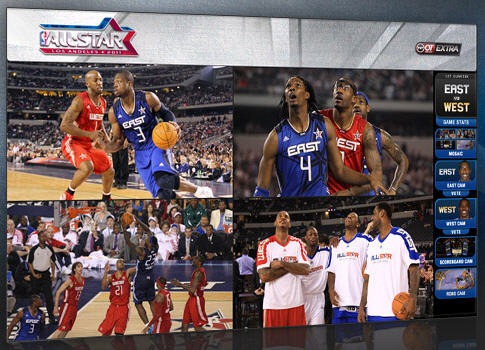 You'll get the same audio feed as the normal TNT broadcast, plus you can even watch up to 4 camera angles at one time.
Watch the 2013 NBA All-Star Game on TNT Overtime Extra




by