Can't watch the NFL playoffs on TV? You can still listen to all the action live online with NFL Audio Pass.
We took a close look at Audio Pass in the regular season, and now you can purchase NFL Audio Pass for the playoffs, including the Super Bowl, for $14.99.
You can choose to listen to either teams radio broadcast crew, or a national radio broadcast, and all games are also available on demand shortly after the end of the game. You can port your NFL Audio Pass subscription to the iPad through the NFL '11 for iPad app.
Access begins January 7th through February 13th.
Audio Pass Postseason Special: Get live NFL game audio while you're on the road with Audio Pass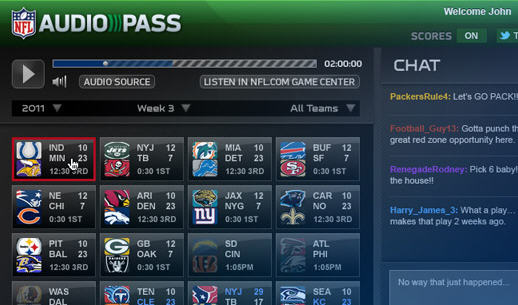 Category: NFL