Live Streaming Games on NFL Mobile Now Available for Free to Verizon Wireless Customers with "More Everything" Plan
Over the last few years, Verizon Wireless customers could stream NFL Sunday Night, Monday Night, and Thursday Night games to their mobile phone for a $5/month charge. Verizon has announced that customers with their "More Everything" plans will now get access to those live streaming games for free.
In addition, a big new feature for the NFL Mobile app this season is the addition of live streaming local market Sunday afternoon games. So, if you find yourself needing to be away from you TV on Sunday afternoon's this fall, you won't have to miss the game. (At least, the one(s) in your local market.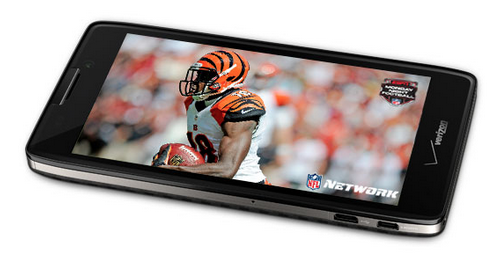 If you plan on taking advantage of More Everything and watching some football, you'll have to keep your eye on your data usage because it will count against you plan. Other Verizon Wireless customers can still get live streaming for $5/month.
Download NFL Mobile app from Verizon




by