ESPN3 Will Feature 18 Hole Tiger Woods Coverage During the British Open
A common complaint of golf fans (I'm talking about the golf fans who watch every week regardless of who is in contention), is that the networks focus far too much attention on Tiger Woods even when he isn't really in contention. During this year's British Open at Royal Liverpool, ESPN3 will feature full 18 hole coverage of Tiger. 
After missing the Masters and the U.S. Open due to back surgery, Tiger Woods will be making his first start of the season in a major and ESPN3 will offer a live feed following Woods for his entire round each day he plays.
While the "Featured Group" feeds on ESPN3 and PGATour.com aren't anything new, they usually feature different groups each day. ESPN is promising a feed for Tiger for each round.
With Tiger Woods making his first start of the year in a major, ESPN3 will offer a feed following Woods for his entire round each day he plays. If Woods does not advance to the weekend, other players will be spotlighted.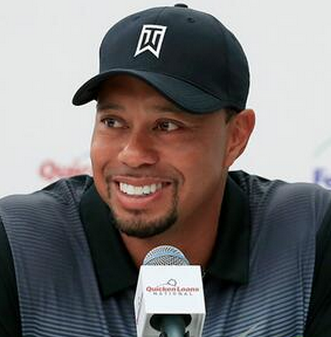 So if you are one of those fans that only finds golf interesting when Tiger Woods is playing, you're in luck. And I like the idea of supplemental coverage and ideally this would free up ESPN to show the leaders and still show Tiger Woods even if he isn't in contention. However, I have my doubts that this will change ESPN's main coverage of the tournament. I have a hard time believing that
ESPN will be able to resist showing Tiger on Sunday even if he's 8 strokes back of the leader.
The 2014 British Open will take place July 17-20 at Royal Liverpool in Hoylake, England. ESPN's live coverage  will be Thursday and Friday, July 17-18, from 4 a.m. – 3 p.m. ET. The third round on Saturday, July 19, will air live from 7 a.m. – 2:30 p.m. and the final round on Sunday, July 20, airing live from 6 a.m. – 1:30 p.m.




by