Guide to Watching the 2014 Winter Olympics Online and With Mobile
The 2014 Winter Olympics in Sochi will  feature over 1,000 hours of live video coverage including every bit of every medal event. However, you'll only be able to access it if you have a paid subscription with an authorized TV provider.
If you do have such a subscription, you'll get access online t0 all the events carried on the channels that you get with you're paid subscription. This means that if an event is broadcast on say, MSNBC and MSNBC isn't included in your TV subscription, you won't get to watch those events live online.  Broadcast channels include NBC, NBCSports Network, CNBC, MSNBC, and the USA Network. If you don't have a TV subscription, you'll be able to watch a 30-minute free preview before being required to sign in with a username and password.
The one major event you won't see is the Opening Ceremony, which will not be available via live stream. The 2014 Olympics begin on February 6th and run thru February 23rd.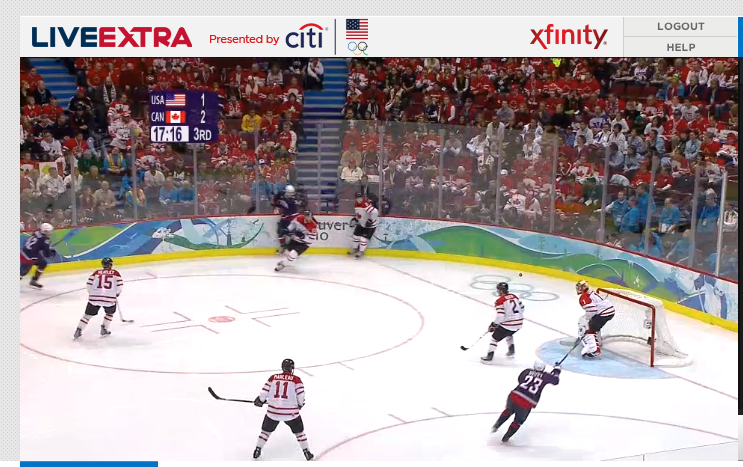 Events will be streamed live at NBCOlympics.com/live-extra and on the NBC Sports Live Extra App. TV connected devices like the Apple TV, ROKU, and XBOX are not supported.
If you have any questions, you might be able to find that answer at NBC Olympics FAQ which includes a how-to video from Ryan Seacrest.
Other Options
Both the BBC and Canada's CBC Network  will offer Olympic coverage online, but it's restricted to those specific regions (i.e. no access in the U.S.) However, if you have a VPN solution that hides your IP Address, you may be able to get around this limitation. This would technically violate the Terms of Service for the CBC and BBC streams, but such products are out there if you wish to research  and use them.
You could also pick yourself up a nice TV antennae, if you don't already have one and assuming you have an NBC affiliate within reasonable range, you can watch all the big network's Prime Time coverage (which will be tape delayed) on your TV.
If you only really need highlights and features you can also check out the NBCOlympics YouTube channel.
Download the NBCSports Live Extra App




by