Follow Team USA Winter Olympic Athletes with the 2014 Road to Sochi App
Looking for a great way to follow Team USA and your favorite American Olympians in Sochi? Check out the 2014 Road to Sochi app. 
This slick and beautifully designed app features bios, news, and information on all of Team USA's athletes for the 2014 Winter Olympics in Sochi. A "Feature Athlete" section profiles some of TEAM USA's best hopes for gold in 2014 including Shani Davis, Shawn White, Ashley Wagner, and Ted Ligety.  You're also able to browse athletes by name or by sport.
The app allows you to easily follow your favorite athletes by adding them to the 'My Athletes" section. This section aggregates social media updates, photos, recent videos, results, and news articles.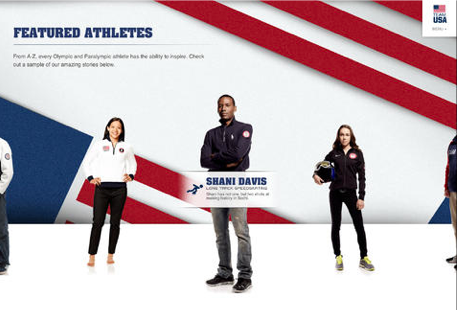 Want to know when your favorite sport is taking place? Check out the Events Schedule that gives you both the time and channel that the event can be seen. There is even a "Watch Live Now" button in the events schedule section that'll allow you to watch streaming events live. This of course, requires authentication with an authorized TV provider.
Download




by