Watch NFC Championship: San Francisco vs Seattle Live Online (But Only If You Authenticate With One of the Approved Providers)
While the AFC Championship game will be available via free live stream at CBSSports.com, Fox has chosen to take the less inclusive route with its live stream of the NFC Championship game. You can watch the game online or via the FoxSportsGo App, but only if you pay for a TV subscription with AT&T U-Verse, Cablevision's Optimum, Comcast's Xfinity, Midcontinent Communications, Suddenlink, or Wow. 
While this is the first time that the NFC Championship game will (legally) be streamed online, it's unfortunate that Fox has chosen to cling to the "TV Everywhere" concept. Which, is really just a way (In this guy's opinion)  for cable companies to ensure that they are getting your money before they provide you access.
To watch online, go to FoxSports.com/foxsportsgo, choose your TV provider, and then log in with your credentials. You will also find a link on that page to download the FoxSportsGo app.
The game will begin at 6:30 PM ET on Sunday January 19th.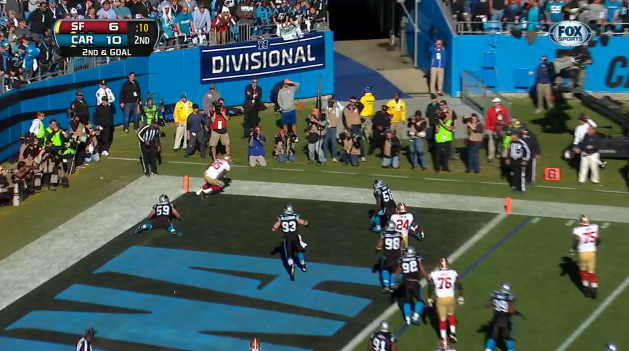 Thankfully, Fox will provide a live stream of Super Bowl 48 for free without the ridiculous need to authenticate with a approved provider.




by