NBA Game Time 2013-2014 App for iPad
Are you an NBA fan with an iPad? If so, you'll want to check out the 2013-2014 edition of NBA Game Time App. 
Features
Live team and player stats with in-game video highlights and full game video recaps when the game is over. The latest NBA news, statistics and schedule, standings, and plenty of alerts available for each game.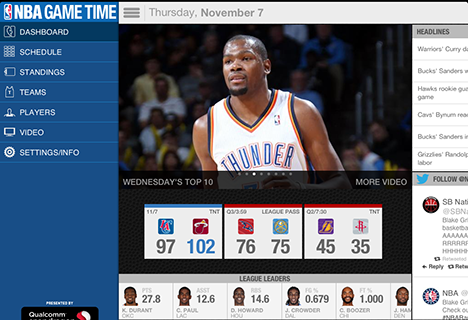 The Live Court view shows you who is on the court at the present time and includes a shot chart. There is also details in game stats, box score, play-by-play,  and a game preview.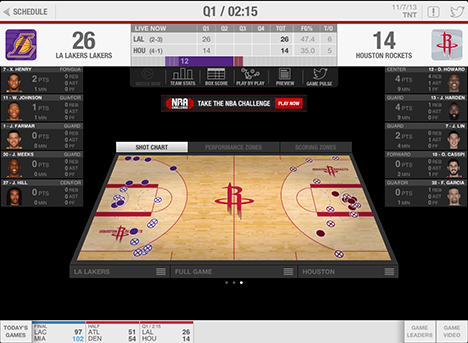 Watch Live Games with NBA League Pass
If you subscribe to NBA League Pass through your TV provider ($199.99), or subscribe to NBA League Pass Broadband ($139.99), you'll get access to every out-of-market NBA game all season long. You do not get access on the iPad if you subscribe to NB League Pass Mobile, which is only for mobile phones.
On-Demand Video and Highlights
Plenty of on demand video for everyone as you can choose from Nighly Notables, Game Recaps, Daily Zap, Plays of the Night, Daily Top 10, TNT Overtime, and video clips from NBA TV.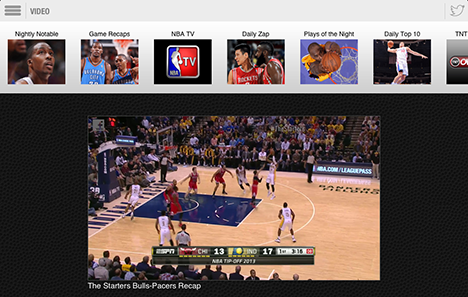 Overview
I didn't really have any issue with the live video during the free preview window, but iTunes is loaded with comments from users who did have issues. Common complaints freezing video and poor quality.
Download
NBA Game Time for iPad 2013-2014




by