ESPNews and ESPN Deportes Added to WatchESPN App
WatchESPN has made some significant UI improvements recently and now has added both ESPNews and ESPN Deportes to it's streaming lineup. 
Both ESPNews and ESPN Deportes are available on mobile, web, and Apple TV versions of WatchESPN. Engadget reports that they will be coming to XBOX Live in the near future. As with all content on the WatchESPN app, you'll need to be a subscriber with a participating TV provider and have the channels as part of your TV package.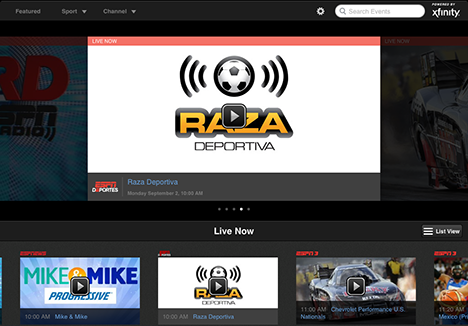 While I'm not personally a big viewer of either channel, I a big believer that if it's available through your cable subscription, it should be available across all capable devices.




by