WatchESPN iPad App Adds Toolbar for Live Scores, Changing Channels and Video Clips
The WatchESPN App updated their iPad app with some very sweet and user friendly new feature additions. 
While the WatchESPN App has always delivered what is most important, live ESPN content, I've never thought much of their old user interface. Switching to a different channel was a bit clunky and you could only see upcoming programming on the channel you were watching. There was no way to easily see what was playing on other channels while watching a live stream.
The new WatchESPN iPad app update brings a toolbar to the lower section of the screen that allows the user to see scores, watch highlights, and see what is currently playing on the other ESPN family of stations available within the app.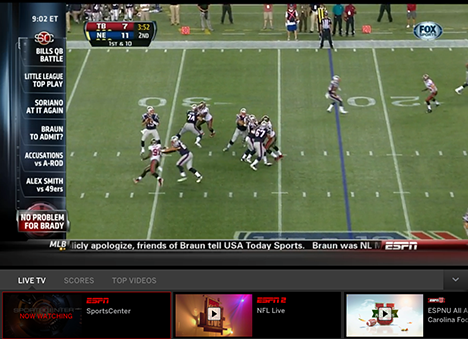 Perhaps the best part of the update is the addition of multitasking. Not only can you watch an ESPN live stream, but you can watch a highlight clip at the same time. For example, the scores will include a "Watch Highlights" link when highlights are available. It will open in a dual screen with your original live stream channel still playing on the left. You can tap to go full screen on your highlight package and you will be returned to the original ESPN programming when the clip is finished. This works the same way for the "Top Videos."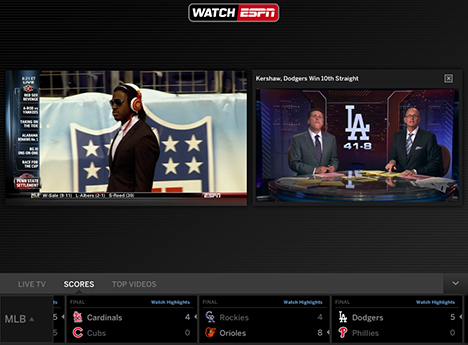 This update really brings some very welcomed features to app that previously just gave you the live stream of the ESPN channels.




by