Watch the First Episode of Hard Knocks 2013 Free at HBO.com
Don't have HBO but want to check out the buzz around HBO's 2013 edition of Hard Knocks? It's currently available for free at HBO.com. 
This season features the Cincinnati Bengals. Without spoiling too much, the first episode focuses on Andy Dalton, A.J. Green, Geno Atkins, rookie Giovanni Bernard, former Pittsburgh Steelers LB James Harrison, and many others. Definitely worth checking out if you are an NFL fan.
To find the episode, follow the link below or check out the Sports section at HBO.com.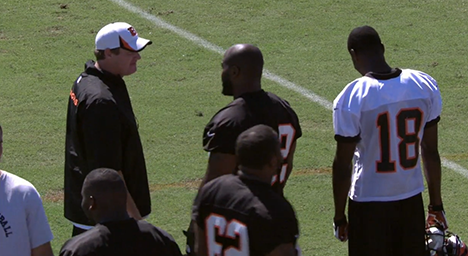 Watch Episode One of HBO's Hard Knocks – 2013- Cincinnati Bengals




by