Yahoo Fantasy Football Football 2013 App Adds Live and Mock Drafting
Yahoo has released in newly designed fantasy football app for 2013 with some great new features like live drafting for your Yahoo league and live mock drafts to help you prepare for the real thing. 
Drafting, specifically mock drafting, has been the hot feature addition for numerous fantasy apps in 2013. It's really a welcome addition for any serious fantasy football fan. I've long felt mock drafts are an underutilized draft tool that can aid tremendously in draft prep if used properly.
The Yahoo apps allow you to choose and join a mock draft from their mock draft waiting room.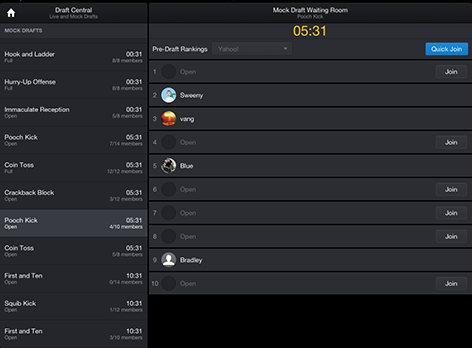 All the other important feature are back from previous years such as roster and and lineup changes, post messages to message boards, read news updates on players, and check your matchups.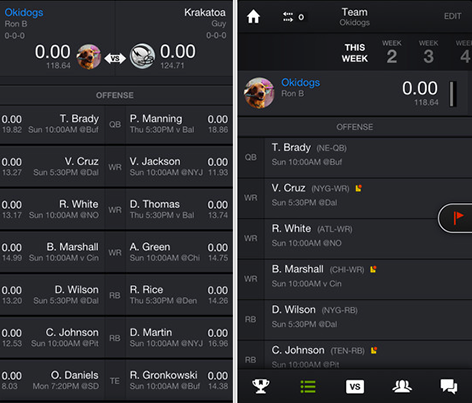 We're continuing to move closer to the point where fantasy football mobile apps are not just supplements to the browser version of the fantasy football league manager, but a full blown replacement, and that's a great thing for fantasy players.
Cost: Free
Links
Android: Yahoo Fantasy Football app from Google Play
iPhone: Yahoo! Fantasy Sports – Football – Yahoo!
iPad: Yahoo! Fantasy Sports – Football – Yahoo!




by