ESPN Fantasy Football 2013 App for iPhone & iPad: Live and Mock Drafts Added
If you are in an ESPN Fantasy Football league this year and you have an iOS device, you are likely going to be quite pleased with the newly released ESPN Fantasy Football 2013 App. 
The 2013 release for iOS is a big upgrade over ESPN's Fantasy Football App offerings in past seasons. New for 2013 is the ability to draft live (snake or auction) from the app. It also gives you the ability to participate in mock drafts via the ESPN Mock aDraft Lobby. Other additions include new tools for keepers and draft pick trading.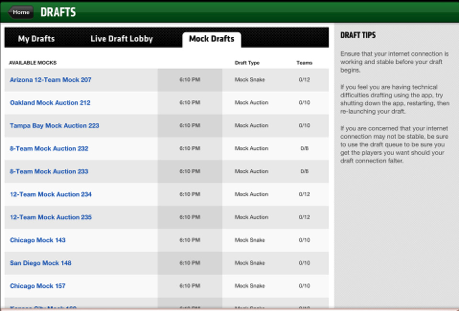 Addition main features of the app include the ability to make lineup and roster changes, add, drop, and claim players off waivers, make trades, view live scoring, post messages on the message board, and get fantasy news and video content from ESPN analysts.  Injury, substitution, trade, and scoring alerts are available to ESPN Insiders.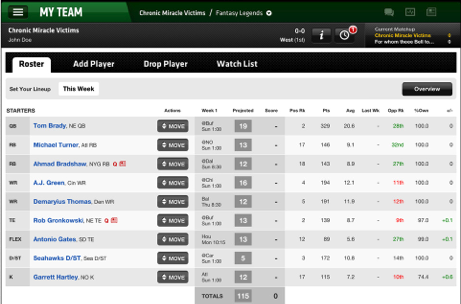 Even if you aren't in an ESPN league, you can still use the app to participate in mock drafts. This just requires an ESPN ID. Unfortunately, the live and mock draft ability is not available in the Android version of the ESPN Fantasy Football app.
Cost: Free
Links
iPhone: ESPN Fantasy Football
iPad: ESPN Fantasy Football for iPad
Android:




by