How to Watch the 2013 NBA Draft Online
The 2013 NBA Draft may lack high profile names but does bring some drama as to who will be the top picks. The Draft is telecast by ESPN, but will be available to non-ESPN subscribers via live stream on ESPN3 in certain parts of the U.S. 
If you have access to WatchESPN through your TV provider you'll be able to watch online at WatchESPN.com or via the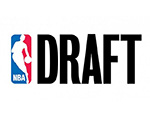 WatchESPN mobile apps.
However, as pointed out by SB Nation, the NBA Draft will be available on ESPN3, but only to those in the Mountain and Pacific Time Zones. It's blacked out in the Eastern and Central Time zones according to the blackout map.
The NBA Draft coverage begins at 7:30 PM ET and is preceded by the NBA Draft Preview Show (Also available on ESPN3) at 7:00 PM ET.




by