Denver Nuggets Official Mobile App for iPhone
The NBA's Denver Nuggets have released their official mobile app.
The app features the latest Nuggets news, stats, box scores, player bios, photos, on demand video clips, game schedule, standings, notifications, social media and more. Want to buy tickets to a Nuggets gane? You can do so from within the app.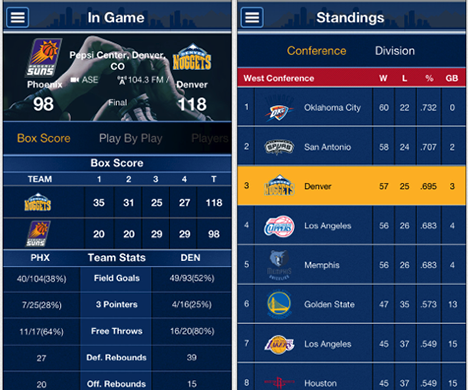 The app is currently only available for iOS.
Cost: Free
Link
Denver Nuggets Official Mobile App




by