Dwyane Wade Driven: Basketball Training App for iPhone
Ever wanted to work out like 3 time NBA Champion Dwyane Wade? The Miami Heat's star guard has released Dwyane Wade Driven, the Official training app of Dwyane Wade.
The app features a variety of tutorials and videos on basketball and fitness drills from Dwyane Wade himself. Training tips on free throws, ball handling, strength training, and more. Additional bundles will be made available to those who have mastered the introductory training. Currently, an All-Star pack is available for an additional $1.99 in app purchase.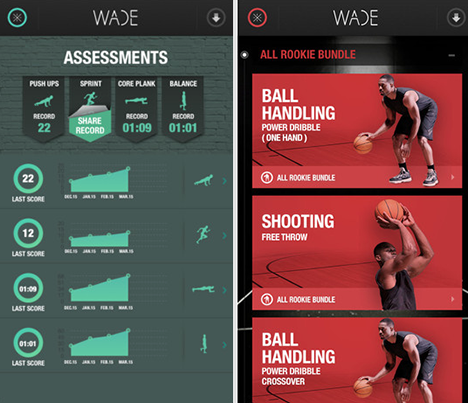 Cost: $3.99
Links
Dwyane Wade Driven from the App Store.
Wade Talks about his new app with Mike & Mike on ESPN Radio and on the Dan Patrick Show.




by