Verizon's NFL Mobile App Will Stream Sunday Afternoon Games to Smartphones Beginning in 2014
The NFL and Verizon Wireless have announced an extension to their current partnership which expands the Verizon Wireless live NFL game offerings to include Sunday afternoon games beginning in 2014. 
Verizon Wireless customers with compatible smartphones can currently watch Sunday Night, Monday Night, and Thursday Night NFL games for a $5 /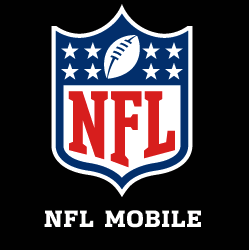 month subscription fee. This extension will add in-market Sunday afternoon games to that package, as well as NFL Playoff games and the Super Bowl. Customers will also continue to get the uber-popular Red Zone Channel as part of the subscription. According to the Wall Street Journal, the NFL-Verizon deal is for $1 Billion over the next four years.
It's very important to note that tablets are not included as part of this deal.  Those rights are held by the individual TV Networks (Fox, CBS, ESPN).
I detest these "exclusive deals" as much as most people. They're very much "anti-fan." Even as a Verizon Wireless customer my hope is that in the future the NFL will find a more fan friendly way to make their money and stop with these exclusive deals for products such as the NFL Mobile app and NFL Sunday ticket.
I am, however, very relieved that tablets and other computer devices are not part of this exclusive deal. Perhaps I'm not the norm, but I find that most of the live sports content I consume on my phone is audio, while on tablets I consume mainly video. So, from a personal standpoint I'm far more concerned with streaming video rights for tablets and computers than I am for phones.
Sources
SportsBusiness Daily: Verizon, NFL Close To Unveiling Groundbreaking $1B Extension




by