Get Voice Activated Sports Scores on Android with These Apps
There are plenty of apps on the market that will give you the latest sports scores. But, what about getting sports scores by voice command on your Android device much like Siri provides in the latest version of iOS? Here are a couple of solid app selections that will do the trick. 
Google Voice Search
Available for Android 2.2 or higher and pre-installed on some devices, this app works like a charm both for retrieving sports scores and finding the next scheduled game.
Download Google Voice Search from Google Play.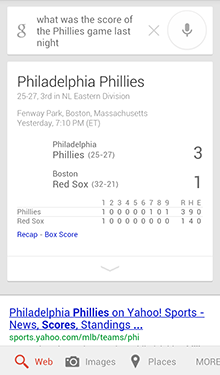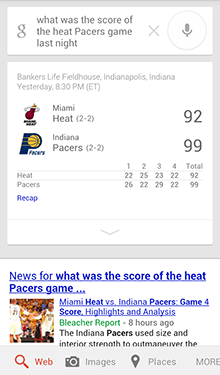 Maluuba
This app features a UI that is very much along the Windows Metro style.
Download Maluuba from Google Play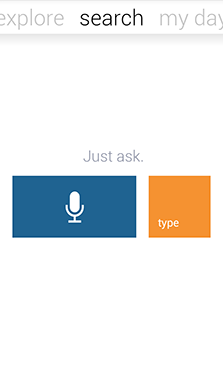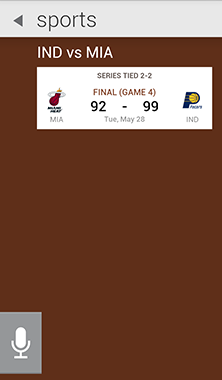 Overview
Both apps performed very well for me and pulled up the scores quickly and accurately every time. I had no issues with either app not understanding my speech or with getting what I wanted with various commands. For example I could get the results of the Miami Heat game by simply saying "Heat score." Maluuba has the nicer layout and even seemed to provide a little more statistical information. Google Search, however, gives you more in the way of search results. Both are free so I'd recommend giving both a try and seeing which one suits you best.




by