NBC Sports Radio Mobile App for iOS and Android
NBC Sports Radio launch in the fall of 2012. If you want to catch such personalities as Erik Kuselias, Donovan McNabb, Stan Van Gundy, Chipper Jones, Rodney Harrison, Bobby Valentine, Brian Kenny, and more, you can do so on your mobile devices and tablets with the NBC Sports Radio app. 
The NBC Sports Radio mobile app delivers live 24/7 audio stream along with social media, personality bios and more.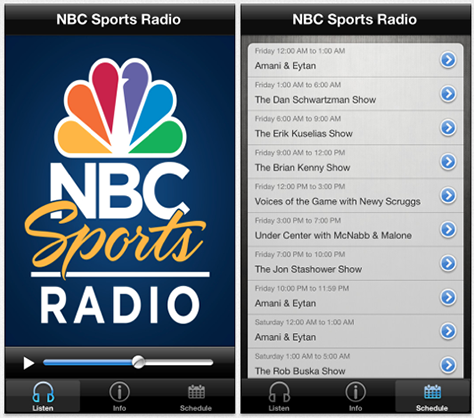 Cost: Free
Download
Android: NBC Sports Radio App from Google Play
iOS: NBC Sports Radio from the App Store




by