Minnesota Vikings App for iPad
We're (finally) starting to see a steady emergence of NFL team iPad apps and the Minnesota Vikings are among the latest to release an iPad version of their team app.
The app is another YinzCam release and has a similar layout and design of there other NFL team app releases. The app features Vikings team news, game previews, blog posts, photos, podcasts, stats, standings, schedule, depth chart, and more.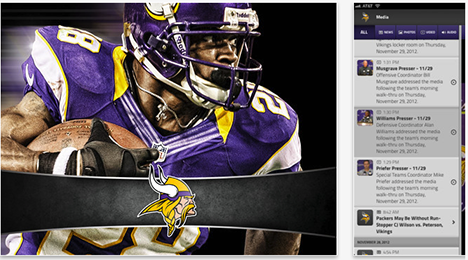 And, perhaps the top features of the app, live and video-on-demand clips of press conferences and player interviews.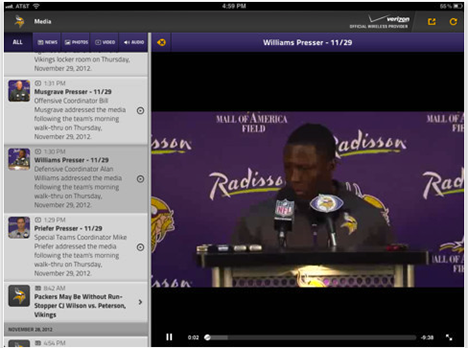 Cost: Free
Download
Minnesota Vikings for iPad from the App Store




by