NFL 13 iPad App Updated with NFL.com Live Streaming Content and NFL Network Streaming for Certain TV Providers
The NFL '13 App, which is the official (non-Verizon) NFL app, has updated for 2013 with some really nice new features.
If you are a TV subscriber to NFL Network through COX, Cablevision, or Verizon FiOS customers you can sign in to watch NFL Network on their iPads (US Only). Unfortunately, this list of providers doesn't yet include the industry titans Comcast, Time Warner, Dish, and DirecTV, so only a rather small percentage of NFL fans will be able to take advantage of this service.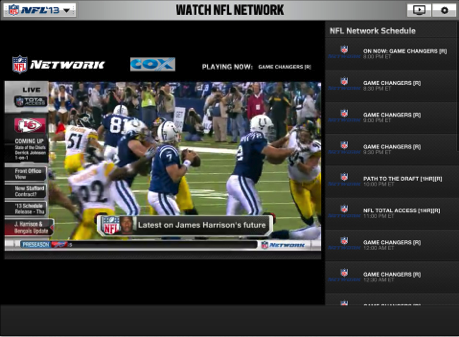 The app has added free access to NFL.com Live streaming content which includes events such as the NFL Draft, the Combine, Super Bowl Media Day, Thursday Night Football Live Look-ins as well as a daily live Fantasy Football show during the season. This content was actually introduced during the 2012 season, but at that time it carried with it a subscription fee.
They've also added Draft Xtra, which they call "a second-screen experience designed to enhance the event."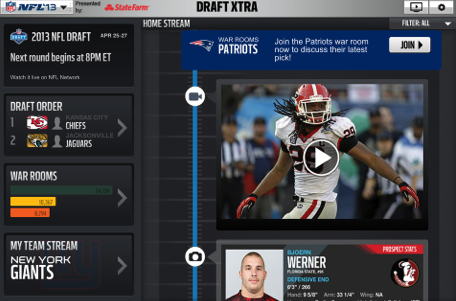 Cost: Free
Download




by