Philadelphia Eagles Release a New iPad App
Just in time for the NFL Draft, the Philadelphia Eagles have unveiled a new iPad optimized version of their team mobile app. 
The iPad version has basically all the same features as the regular iPhone and Android mobile versions, but has been optimized for the iPad. PhiladelphiaEagles.com produces a lot of live video content, all of which is available through their team apps, and is sure to please the rabid fan base.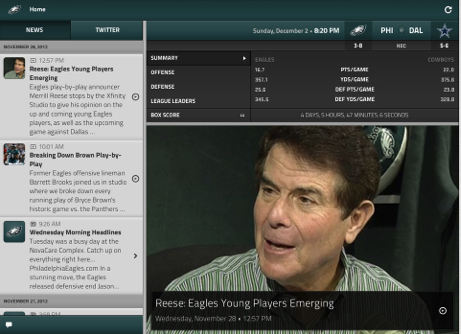 Even though the standard iPhone versions of the apps work on the iPad, it's nice to see the trend of some NFL teams adopting iPad versions of their team apps to give the fans a better user experience.
Cost: Free
Download
Philadelphia Eagles for iPad – Philadelphia Eagles




by