Watch Fantasy Baseball Today Online Weekdays at Noon ET
Looking for some daily fantasy baseball advice? Check out the CBSSports.com Fantasy Baseball Today show live online every weekday at noon at CBSSports.com. 
The daily live show is hosted by Adam Ayzer is joined daily by CBS  Fantasy Sports contributors Nando Di Fino, Scott White, and Al Melchior. You can call in live with your question, send it via email, and/or chat live with one of the analysts in the live chat box below the video.
It's a nice way to get all the latest fantasy baseball news and advice over your lunch break. If you can't catch it live, on-demand video clips are available later in the day. You can also catch the CBSSports.com Fantasy Baseball Podcast daily in iTunes.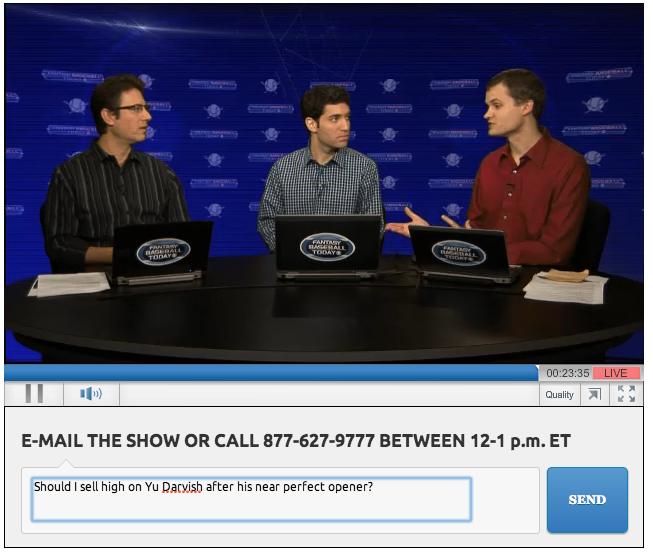 Watch Fantasy Baseball Today Live Online 




by