March Madness 2013 Mobile App for iPhone, iPad, and Android is Free in 2013, But with a Catch
It's time again for March Madness. With March Madness Live App for iPhone, iPad, and Android, you can watch some (or perhaps all) of March Madness games live streaming on all your mobile devices and your computer. 
The app has been redesigned for 2013 and with it comes some changes on who can access live streaming video of the games. The big catch is that you have to be a subscriber to TNT, TBS, and TruTV to watch the games on your mobile devices. CBS games are available to everyone for free. This is a departure from last year when non-subscribers to opt to pay the relatively nominal fee of $3.99 to get access to all games. For those without applicable TV subscriptions, there will be a 4 hour free preview before you are required to log in.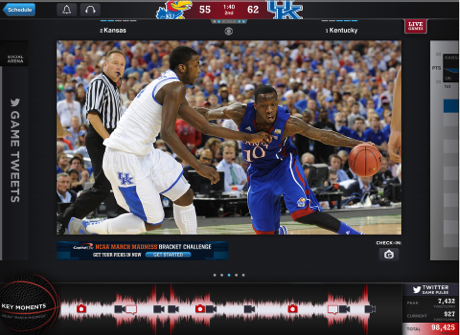 In addition to the live video streams, the app provides, lives scores, stats, an NCAA March Madness Bracket Challenge, alerts, social media integration, recaps of every tournament game, and Live Radio Streaming of All Games.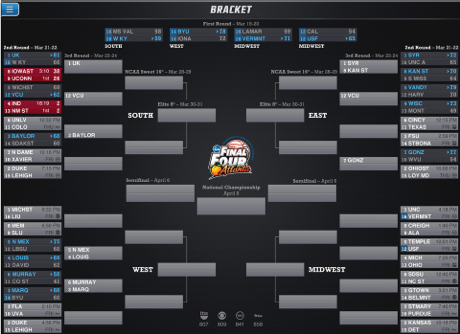 The great thing about the March Madness Live app is it makes available live games to that the a sizable chunk of the basketball fans who will be working during early rounds of the tourney. Even if it is just during your lunch break.
Cost: Free
Download
iPad: NCAA® March Madness Live – NCAA Digital
iPhone: NCAA® March Madness Live – NCAA Digital
Android: March Madness for Android from Google Play




by