Do you play in a fantasy baseball league with daily lineup changes? If so, you might want to check out the FantasyAlarm Fantasy Baseball Lineup Optimizer app for iPhone and iPad. 
One of the great things about fantasy baseball is that it's an ongoing everyday event that lasts all summer. If you are in a league with daily lineup changes, you know the importance of fielding an optimal team each and every day. And, the frustration of having a benched player in your lineup while one of your bench players goes 4-5 with 3 Hrs and 6 RBI.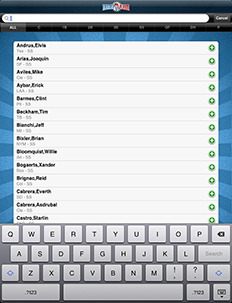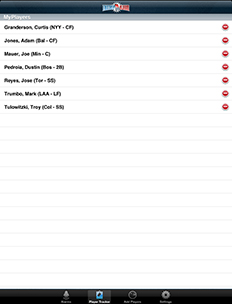 Fantasy Alarm promises real-time alarms for the following scenarios:
• Player does not appear in the daily line-up (approximately 60 – 90 minutes before game time)
• Breaking information and news tracking all major media outlets and social media.
• Player has been moved to the DL, sent to minors, or placed on the inactive list (or removed from the 25-man roster for any reason).
• Player is removed from the DL for any reason. (i.e., added from the 25 man roster).
• Player involved in a game that is rained out or postponed
• Probable pitcher notification (24 hours prior to start)
• Game time decisions tracking various media outlets (including pre-game broadcasts) on whether a player will play in a game or not (and other game-time decisions).
• Breaking information, news, trends or favorable match-ups for your tracked players.
• Team closer changes.
Overview
Theoretically, the Fantasy Alarm app is a great concept, but we'll have to see how it performs during the season to really know it's value. It requires registration, but other than that setup and adding players is a breeze.
Download
iPhone: FantasyAlarm Fantasy Baseball Lineup Optimizer – FantasyAlarm.com
iPad: FantasyAlarm Fantasy Baseball Lineup Optimizer – FantasyAlarm.com
Category: Fantasy Baseball, iPad, iPhone