Dallas Cowboys Official App for iPad
The Cowboys have released (and now updated) their first official team iPad app. Follow all the latest from the Cowboys anywhere you go with the Dallas Cowboys for iPad. 
This free app includes the latest team news, previews, and blog posts all year long. On-demand video of team and player press conferences, interviews, and features. There are photos galleries of game action as well as audio podcasts.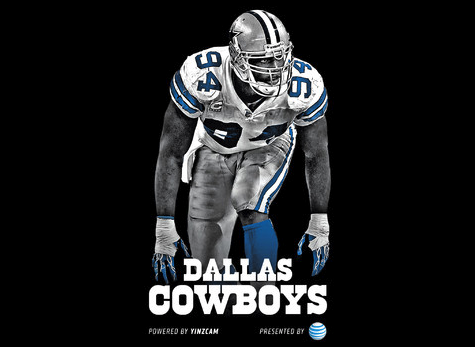 Are you into stats? The Dallas Cowboys iPad app has real-time scores and game stats, box scores, team stats, and more. You also get schedule, standings, depth chart, and even social media integration.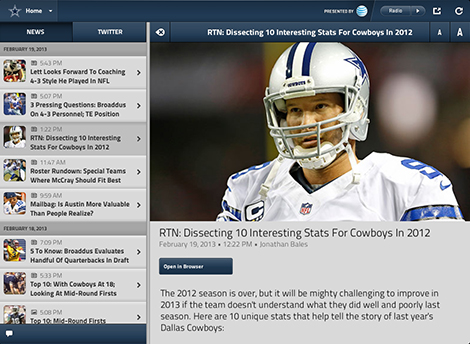 Make your iPad a unique part of your game-day experience for Cowboys games. Want to catch breaking news of the team? See real-time statistics for every drive? Watch live and video-on-demand clips of press conferences and player interviews? Follow post-game blogs and pre-game previews of the matchups?
Cost: Free

Download
Dallas Cowboys for iPad – Dallas Cowboys Football Club, Ltd.




by