Denver Broncos Official iPad App
Are you a Denver Broncos fan with an iPad or iPad Mini? If so, you'll want to grab the new official Denver Broncos iPad app. 
The app is another production by YinzCam, who have produced many of the team apps for the NFL as well as many other pro sports franchises. It's design and layout are nicely produced as all is par for the course with other YinzCam productions.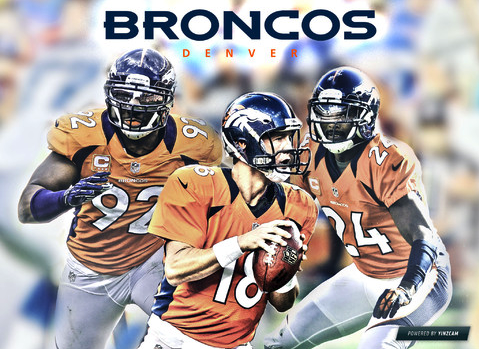 Denver Broncos for the iPad delivers the latest news on the team, loads of media including on-demand video of interviews and press conferences, photos galleries of in game action, and audio podcasts. In addition, you'll get live stats and scores, NFL standings, team depth charts, schedule, social media integration, and game day information on parking and tailgating and public transportation to the game.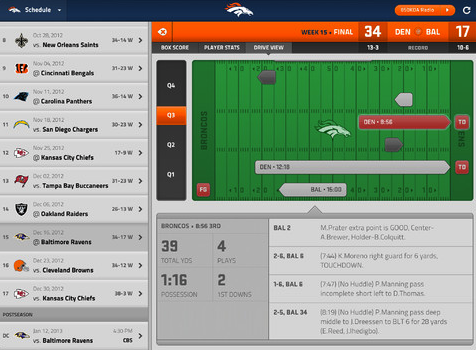 Another very cool feature is the link at the top of the home page to 850 KDA Radio for listening to live audio feeds of Broncos games.
Overall
It's good to see NFL teams beginning to produce mobile apps that are optimized for the iPad. The app is very nice and The only minor knock we see is that some of the images in the app seem to be too low res. (Such as the profile pics of each player) Almost as if they were sized for a smaller device. Other photos, such as the ones you'll find in the Media section look great.
Cost: Free
Download




by