Jeff Gordon Releases Official iPhone App
The new NASCAR season will bring not only a new car for Jeff Gordon, but a new official mobile app as well. Stay "up to speed" with Jeff Gordon while on the go!
The Jeff Gordon Official mobile app delivers real-time news and updates, exclusives Jeff Gordon wallpapers, videos, social media integration, and other information about Gordon. Some additional content is available via in-app purchases.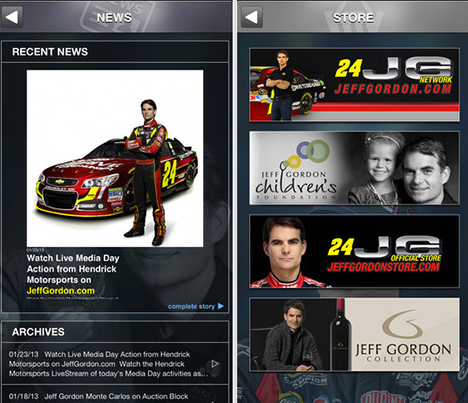 The app is currently only available on the iOS platform with further details about an Android app to be released at a later date.
Cost: Free
Download
Jeff Gordon® – OFFICIAL – Startal, Inc.




by