US Soccer Official Digital Publication for iPhone and iPad
Are you a fan of United States Soccer? Now you can get the official publication of U.S. Soccer on your iPhone or iPad. 
Articles, images, bios, and more on the U.S. Men's Soccer teams. Each new issue is available for individual download. The app itself is free, and the only current available issue is also available for free.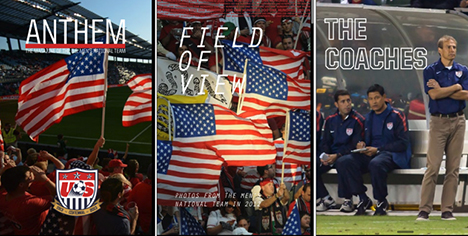 Downloads
iPhone: U.S. Soccer – U.S. Soccer Federation
iPad: U.S. Soccer – U.S. Soccer Federation




by