NBA All-Star 2013 App for iPhone & iPad
The 2013 NBA All-Star Weekend will take place this February 15th – 17th in Houston, TX. NBA fans can keep up will all the latest news ande events and even cast votes for winners and  MVPs with the NBA All-Star 2013 mobile app for iPhone and iPad. 
Latest NBA All-Star news, a schedule of All-Star weekend events, plenty of videos, photos, and a Twitter feed. There's a voting section that will allow you to vote for the BBVA Rising Star MVP, Slam Dunk Champion, and All-Star Game MVP. A Predictive gaming section will be active during all-star weekend and reward fans points for correctly answering NBA Challenge questions.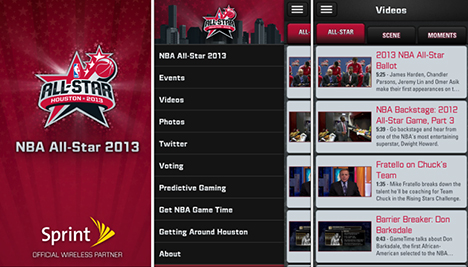 Cost: Free
Downloads
iPhone: NBA All-Star 2013 – NBA
iPad:NBA All-Star 2013 for iPad – NBA




by