The Official Minnesota Wild iPhone App
Stay connected while on the go to all the latest on the Minnesota Wild with the new official mobile app. 
Currently only available on the iOS platform, the official Minnesota Wild mobile app delivers scores, player stats, game schedule, video highlights, Wild news, blogs, Twitter feed, Podcasts, and more. Need a place to watch on game day? Find places to watch the game or buy tickets and watch in person.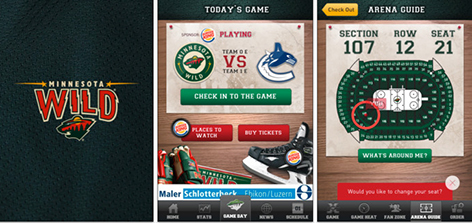 Cost: Free
Download
MN Wild NHL – Taqtile Mobility, LLC




by