Super Bowl XLVII Official NFL Game Program for iPad
The official Super Bowl XLVII Game Program is available for digital download for your iPad. 
The app costs $9.99 and features some additional interactive content in addition to the print content in the standard game program. The Super Bowl XLVII Game Program chronicles the Ravens' and 49ers' season, recaps past Super Bowls and key moments from the 2012 season.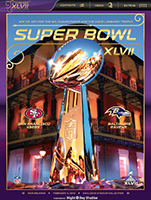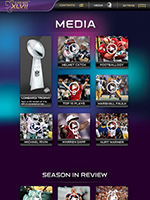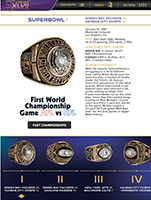 The app is over a GB in size, so please take this into consideration when downloading. Using a Wifi connection to download is recommended. 
Cost: $9.99
Download
Super Bowl XLVII Official NFL Game Program – NFL Enterprises LLC




by