Watch the 2013 NFL Pro Bowl Live Online
With a week to go before Super Bowl 47, NFL fans will have one last opportunity to watch some of their favorite players perform as many of the best players from the AFC & NFC gather in Hawaii to play a quasi-game of football. The game will be broadcast by NBC, but if you can't be in front of the TV, you can still watch the game online. 
The game will be streamed through NBC's Live Extra app that also streams each NFL Sunday Night Football game. You'll get all the same goodies you get during the regular season such as DVR controls and multiple camera angles.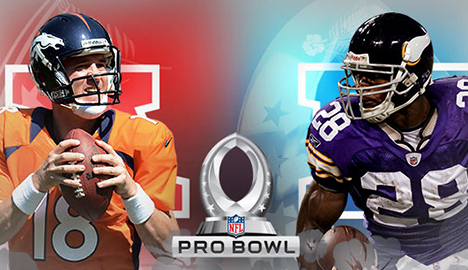 Watch the 2013 NFL Pro Bowl Live Online




by