L.A. Lakers Official Mobile App Now Available for Android
Last month the Los Angeles Lakers released their first mobile app for the iOS platform. Now, they've released an Android version. 
Like the Lakers iOS version, app features the latest news, stats, and team schedule as well as an image gallery and video library. The app allows you to buy tickets, find the nearest concession stands at the game, and have plenty of fan interaction.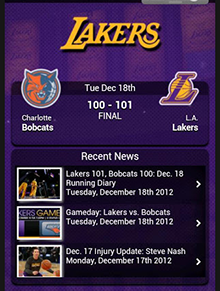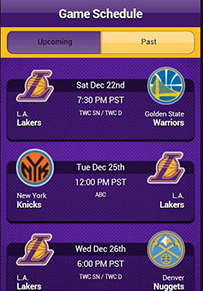 Cost: Free
Download
L.A. Lakers Official Mobile App from Google Play




by