Super Bowl XLVII Will Be Streamed Live Online by CBS
The NFL has announced it will team with CBS Sports to live stream Super Bowl 47 on February 3, 2013. This marks the second year in a row that the Super Bowl will be streamed live online and sets a positive trend for future Super Bowls and other NFL Postseason games. 
Last year, the NFL teamed with NBC to bring the world the first live stream of  a Super Bowl. That live stream was a massive success as an estimated 2.1 million viewers watched online. While NBC is currently the only network to live stream NFL games, CBS is not unexperienced will live streaming major sporting events.   They have live streamed SEC football and major college basketball online for several years.
UPDATE: You can watch Super Bowl 47 live online at CBSSports.com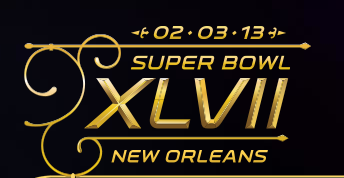 NBC will be live streaming it's postseason NFL action again this season. They will begin with the Saturday Wild Card Playoff games on January 5th, 2013 and also include the Pro Bowl on January 27th. Verizon Customers will also be able to watch Super Bowl 47, NBC Wild Card Games, and the Pro Bowl live on select mobile phones with the NFL Mobile app.




by