Download a Free Browser Theme of Your Favorite MLB Team
Are you interested in customizing your favorite web browser with a theme of your favorite MLB team? Here's how… 
The official MLB browser themes are available for Internet Explorer, Firefox, and Chrome. To install, find the fan section of you favorite team's official website and select the link for the official Browser Theme.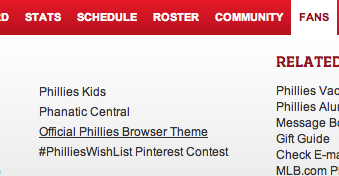 Be careful when installing because you will be prompted to switch your default search engine. After you've installed the theme, restart the browser and check out your new theme. There are links along the top for you favorite team website, MLB.com, scoreboard, tickets, and social media sites. There are also breaking news links at the top left and a custom search page.
The web search page (shown below) has some customizable visual effects, such as varying degrees of snowfall.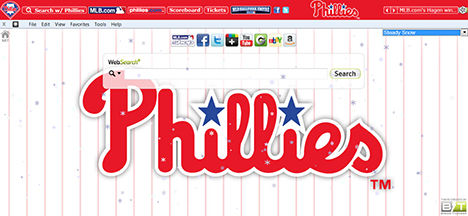 by