Official Mike Vick Mobile App Released for iOS & Android
It may not exactly have been the best timing, but Michael Vick recently released an official mobile app on both iOS and Android platforms. 
The app is free to download and ad supported. It's nicely designed but there doesn't seem to be much in the way of content that would keep anyone coming back. There is a bio, a blog (with only one entry posted on September 18th), a social section which combines Vick postings from Twitter and Facebook, and a news feed that appears to pull content exclusively from Bleacher Report.
Cost: Free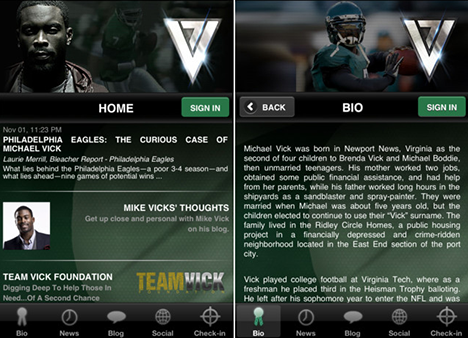 Download
iPhone: MV7 Mobile from the App Store
iPad: MV7 Mobile for iPad
Android: MV7 Mobile from Google Play




by