Los Angeles Lakers Official Mobile App for iPhone
The 16 time NBA Champion Los Angeles Lakers have just released their Official mobile app for iOS devices. Take the latest Laker news and info with you everywhere you go. 
The app is a production of Lucid Appeal who have also developed the mobile app for the L.A. Clippers. The app features the latest news, stats, and team schedule. There is also an image gallery and video library, although the content in the video library is rather sparse. The app also includes a way to buy tickets, find the nearest concessions at the game, Lakers store, special offers, and plenty of fan interaction.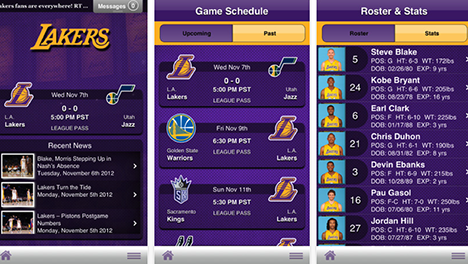 Cost: Free
Download
Los Angeles Lakers Official Mobile App – Lucid Appeal




by